Award Winning Internet Marketing Consultant
Previously and until recently unknown by  SEO colleagues – I used to sing and play in bands – my SEO journey is documented here and my vocal journey is documented here, but the short story is I ended up 'doing digital', won the European Search Personality of the Year Award, have been the only independent freelancer shortlisted for Best PPC Campaign at the UK Search awards and have since become a judge for UK, EU, USA and MENA Search awards.
Last year I had the honour of being named as one of the Huddersfield Universtity notable Alumni for services to the SEO industry and am one of the few online marketeers that are invited to attend the SEOktoberfest event every year.
My History
Starting out as an Interactive Media and interface designer/project manager for blue chip companies, I moved into SEO & Affiliate marketing when becoming interested in 'this new Google thing'​ in 1999 and subsequently Adwords/PPC in 2004.
I have worked with many startups taking them from zero to online hero and in many cases helped establish the team with full training to move the process in house – companies include Just Eat, Hassle.com, Autobutler DK and music brands such as Roland UK
Having worked in the industry for over 20 years, I consider myself to be a well rounded SEM Strategist and trainer with a unique set of creative marketing and analytical skills with a proven track record for thinking differently and significantly improving ROII working  both with direct clients and as a white label outsource for agencies
Highly visible and active within the SEM community, and previous editor and blogger for www.StateofDigital.com and www.SEOChicks.com I have been the PPC Trainer at Biddable World, SES London and Brighton SEO.
As a keen amateur photographer, I can also be seen snapping at various conferences and events and tagging search stars on Facebook 🙂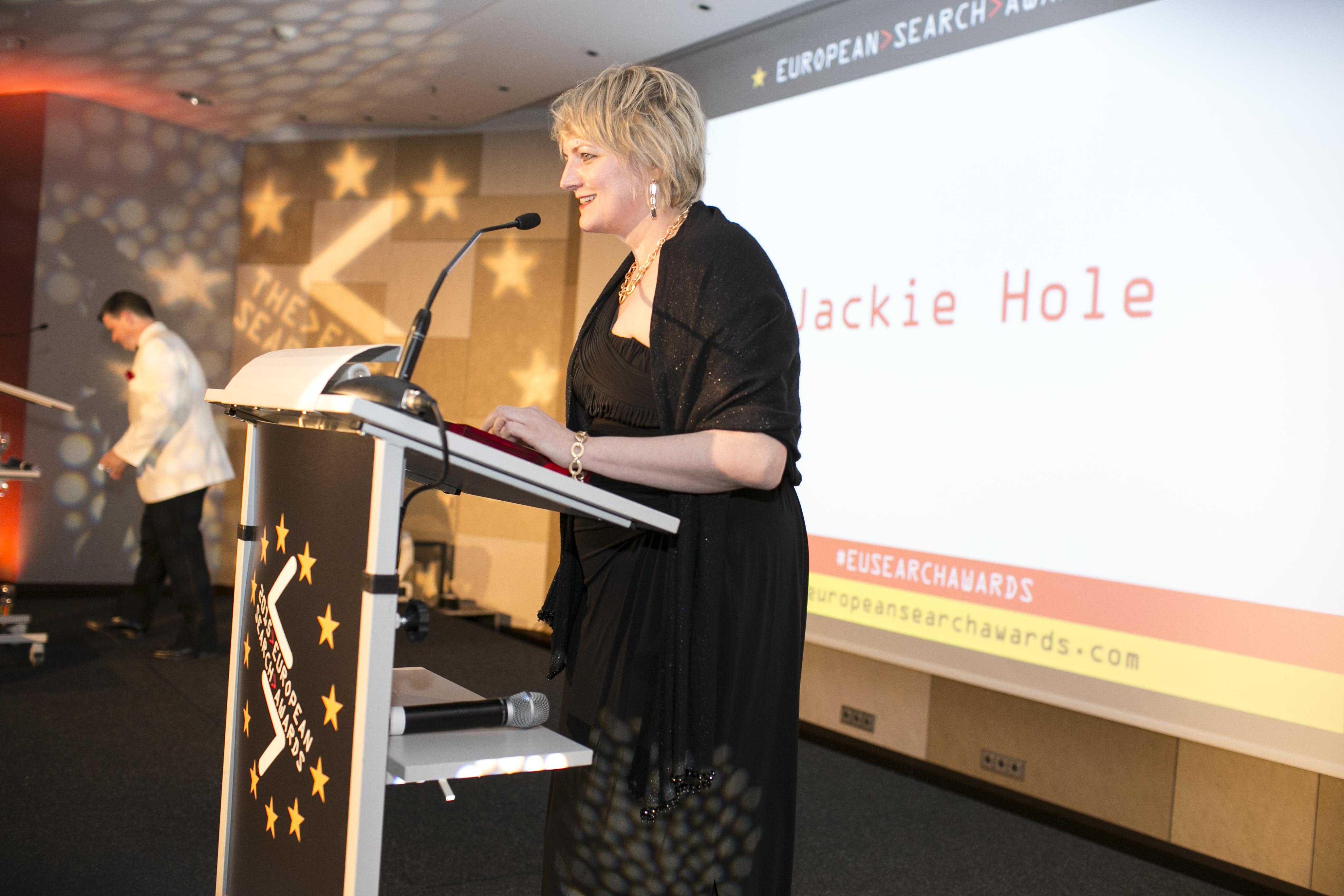 But wait… there's more!
Whilst working in Copenhagen as the Paid Search Consultant for startup Autobutler (shortlisted for a UK Search Award), as a keen singer I was persuaded to join the 3 year teacher course at the Complete vocal institute, so to free up time, I gave up my position as editor for State of Digital and took a break from speaking at conferences, to work on music skills!
Since qualifying as a vocal coach of the complete vocal technique, I have been invited to teach voice and vocal effects at the European Vocal Camp for two years consecutively, and this year will be also teaching internet marketing for musicians.
At the European Search Awards in Beriln – we crossed the streams and I sang for the industry with the Grand Piano as the entertainment. I have since performed at the UK Search Awards and at the US Search Awards, and helped some SEO professionals get their voices back for upcoming speaking gigs at events
So don't get confused about why there are two Jackie Holes – there is only one 🙂