70 Vocal Students 20 teachers… and a whole lotta FUN
Whilst studying at the Complete Vocal Institute in Copenhagen, I spent a lot of time looking for conferences and events for singers and vocal teachers as I was interested in setting up a regular event in the UK. One event that I repeatedly came across was the European Vocal Camp.
I was impressed with the variety of workshops and classes and the calibre of vocal coaches on board.
At CVI as a qualifying vocal tutor, we get to have masterclasses with our choice of additional technique so that we are aware of what is going on around us in the vocal world, so imagine my surprise when the guest teacher that came to talk to us about SLS was none other than Andres Martorell – founder of the European Vocal Camp.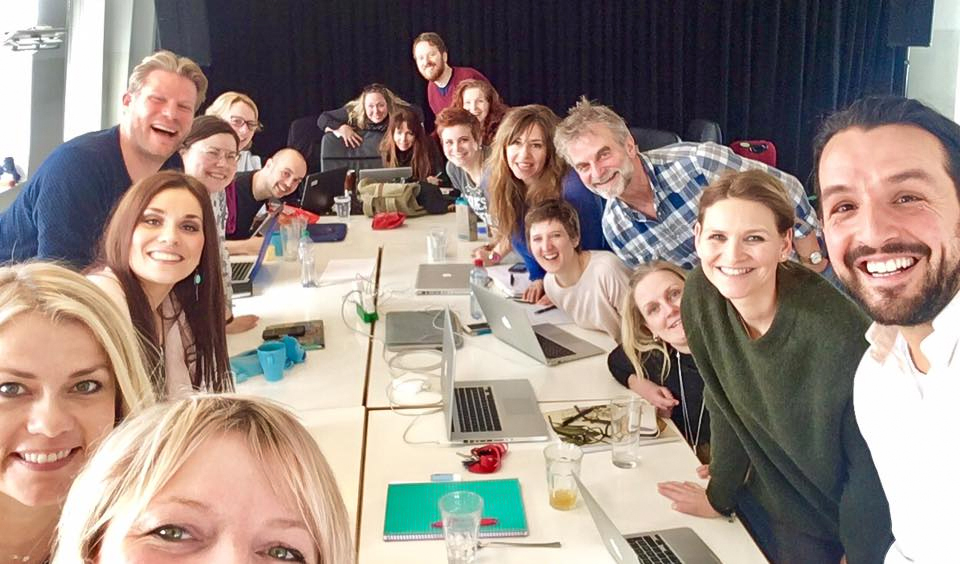 European Vocal Camp – Teacher & Singer Edition
Given that I had been boring my colleagues to death and had not really shutup about this European Vocal Camp I had found – I decided that I needed to get over my starstruck self and insist that Andres came for a coffee.
We discussed the camp and how I really wanted to come along as a singer but they had literally sold out that morning – I insisted that he give me the first cancellation and left it at that.
True to his word he gave me the first cancellation that came up and the rest as they say is history…
As I had already signed up as a full student I got the best of both worlds. I got the included lesson every morning which was great to get solid practice every day, did my teaching and then also got to join in with the afternoon workshops and participate in the final concert as a student AND as a teacher so my experience of camp was potentially a unique one!
The Venue
Set in the Centre for Polish Folklore in Nagawki, it was like being transported to another world. Having never been to poland before, I was not sure what to expect, but what I found was a heavenly sunny retreat but instead of being full of yoga obsessed clean eaters, it was full of crazy people from around the world. Right up my street!
Participants share rooms, but the welcoming atmosphere at the centre and the fact that you are surrounded by the most beautiful countryside ensures that everything is harmonious, and every day there are smiles from everyone 🙂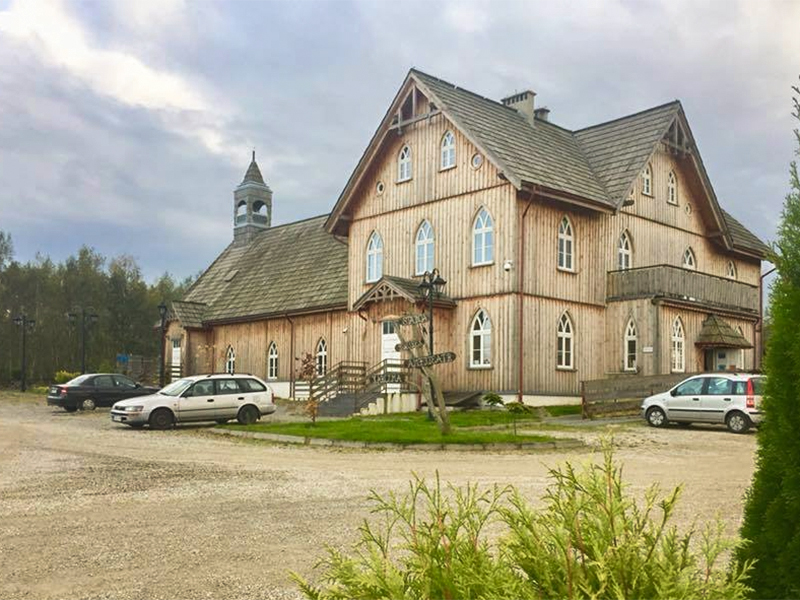 Day 1 Arrival
After being met at the airport by the team, we were all transported by bus to the camp. Once we had sorted the keys for the rooms and settled in – we went to the main theatre for our intro.
Our Master Teachers for the week:
Kuba Palys – Bod Music
Tina Lloyd Meals – Classical/ Musical theatre
Irene Shams – Latin – Jazz
Dharni Ng -Beatboxer
Ian Davidson – Gospel
Cathal Jack – Rock school
Rebecca Lam – riffs and runs
Additional Teachers:
ME!!
…and of course our hosts:
Magda Navarrete
Andres Martorell